In 2020, due to pandemic causes, the global economic condition has worsened and without exception, the economic situation in Malaysia was also very challenging. Fortunately, in this new year 2021, Malaysia is preparing to enter a state of economic recovery. Economic recovery is the process of the market cycle after an economic recession and is marked by a prolonged period of business activity change. The gross domestic product (GDP) will need to be encouraged to increase, wages will rise, unemployment will decline and the economy will rebound through this economic recovery.
According to S&P Global Market Intelligence, Malaysia's economy fell into recession because the gross domestic product of Southeast Asian countries dropped by 16.5 percent month-on-month in the three months to June during the coronavirus pandemic. Malaysia performed the worst in aspects of ASEAN GDP growth in the second quarter, primarily because Malaysia had a national lockdown or movement control order (MCO). This is one of the worst recessions in Malaysian history. The government has therefore announced a series of economic plans to help Malaysians and enterprises to resist the impact of COVID-19 in order to help the economy recover. In addition to government actions, SMEs can also help each other to help the economy recover. The following will explain in detail what SMEs can do with each other to improve the economy.
As small and medium-sized enterprises (SMEs), what's the important role are we playing to support the economic recovery?
Most industries and enterprises in developed nations are now facing unparalleled threats and oppression. So, now is the time for the economy to rebound, and below are ways on how SMEs can help to boost Malaysia's economy.
(1)Drives Local Employment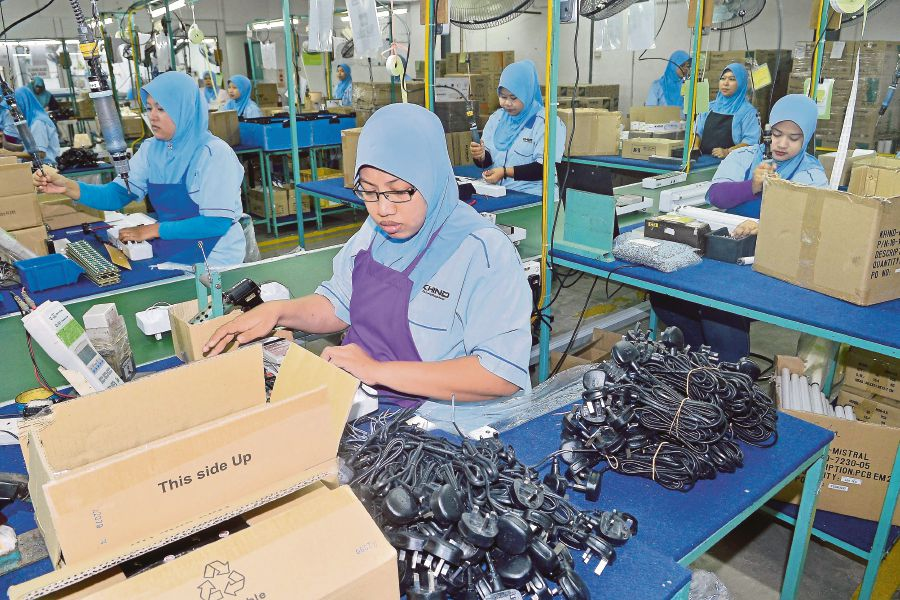 The COVID-19 pandemic in Malaysia had a huge effect on unemployment in every state and industry. After the 2020 pandemic, we have seen the highest surge in unemployment. The global economic crisis has also significantly impacted the unemployment rate. In order to increase the employment rate in Malaysia, local small and medium-sized enterprises (SMEs) would have a positive impact on reducing rural unemployment by offering a range of job opportunities in the communities. SMEs will help to create job opportunities for people who would not be hired by a big corporation, and will also help to decrease the national unemployment rate over time. This will make the economy thrive in order to expand. Just like Biztory is also one of the SMEs in Malaysia, we are always looking for talented individuals to join our team. For more information, you may visit https://biztory.com.my/career/.
(2) Develop Positive Competition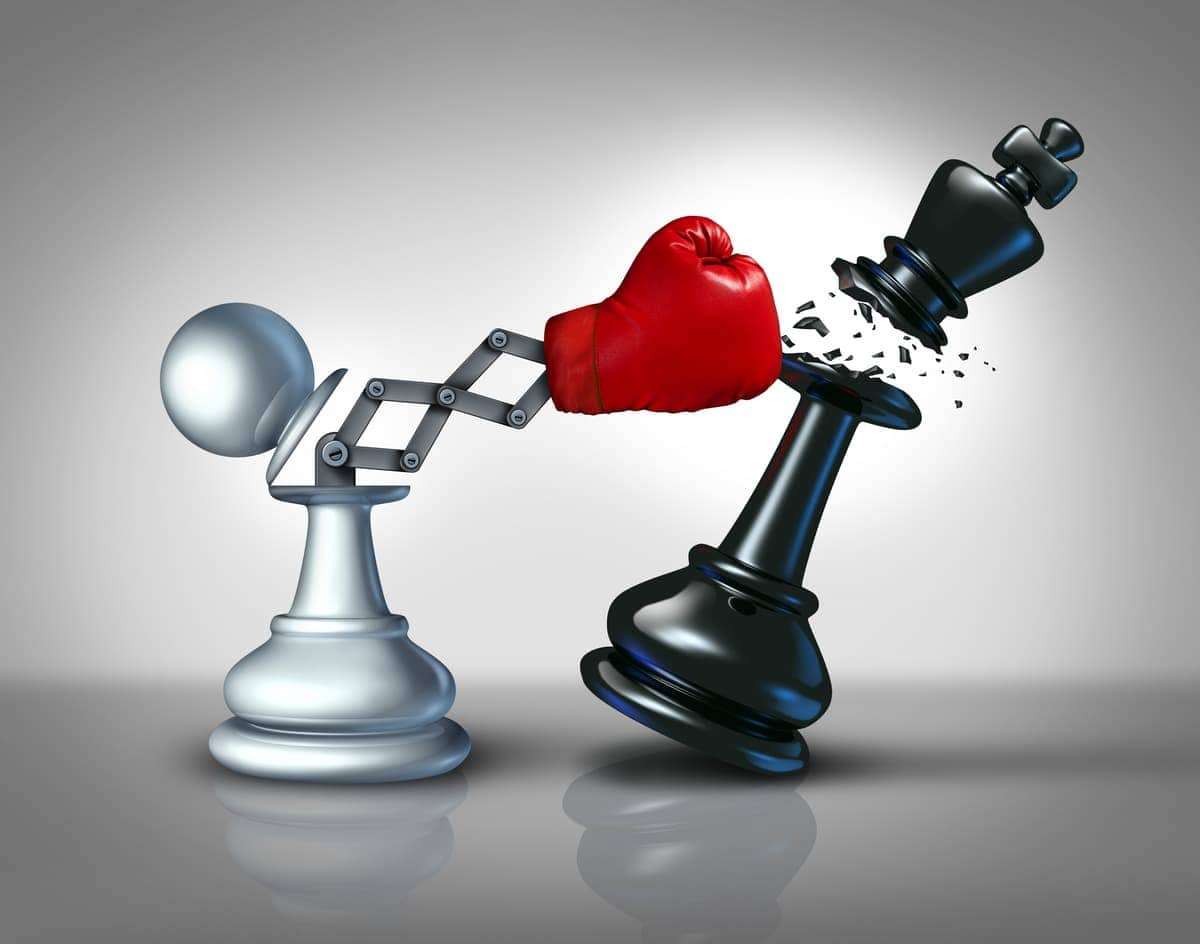 Market competition is beneficial for both customers and companies. In the local market, small and medium-sized enterprises can compete with foreign companies in order to improve their market competitiveness. If it is effective, it will also raise the local market share and competitiveness of small and medium-sized businesses. Competition may also stimulate the improvement and innovation of competitors. This will make the economy recover quicker.
(3) Keep Money In Local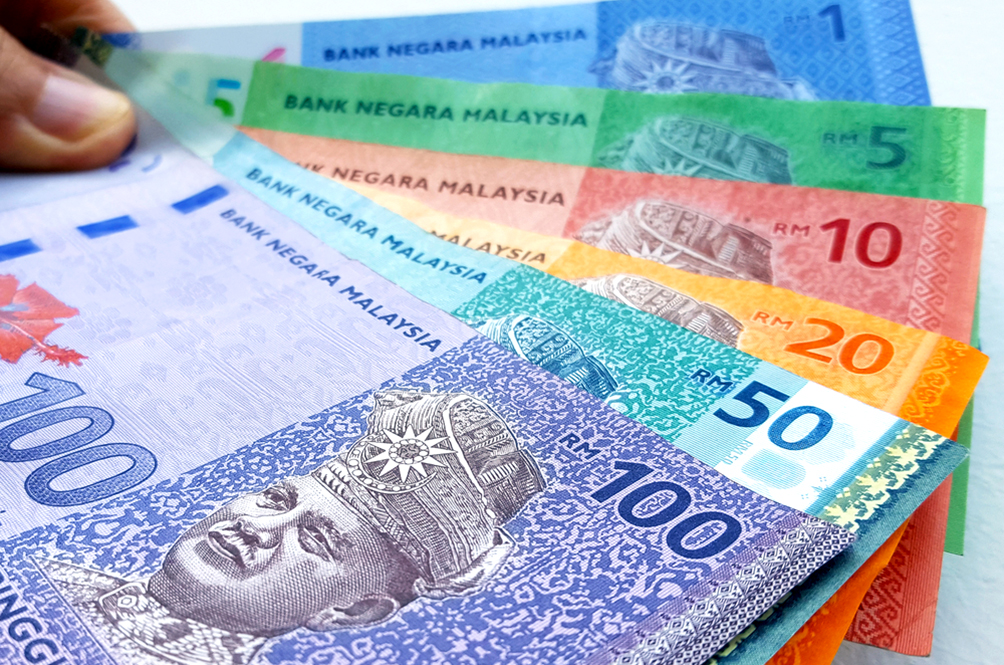 Small and medium-sized enterprises should continue to do business locally as this more likely to encourage local production and use local products to the fullest degree possible. For example, SMEs can bring in more local products through supermarkets and sell them to Malaysian consumers.This will continue to improve the choice of local brands for consumers and encourage customers to support local businesses more. Without letting another country earn money from us, this will help to keep the money local.This will support the local economy and boost it and contribute to economic development.
(4) Potential Tax Increases and Reduced Government Spending
If SMEs achieve success and make a lot of revenue, this will cause them to boost the government's taxes. Government income will also grow as rates rise, which will make the economy rebound quicker. Furthermore, if small and medium-sized enterprises (SMEs) thrive, this would also lead to a decrease in government spending, as the government does not need to support them anymore. This will help to retain more capital for the nation. Besides, taxation is often very important for small and medium-sized enterprises. If it is incorrectly estimated, they will be fined by the government. People usually lack an in-depth knowledge of the tax system and are reluctant to correctly determine the taxes they can pay. Businesses often seek the assistance of accounting experts to review financial ventures during the tax season. However, there is an extra consulting expense that they need to pay.There are currently several free options available in the market that help businesses measure tax payments, but they cannot help companies to analyse them. Financial statistics to help businesses measure the amount of tax to be collected in real time.
How do SMEs encourage business economic growth?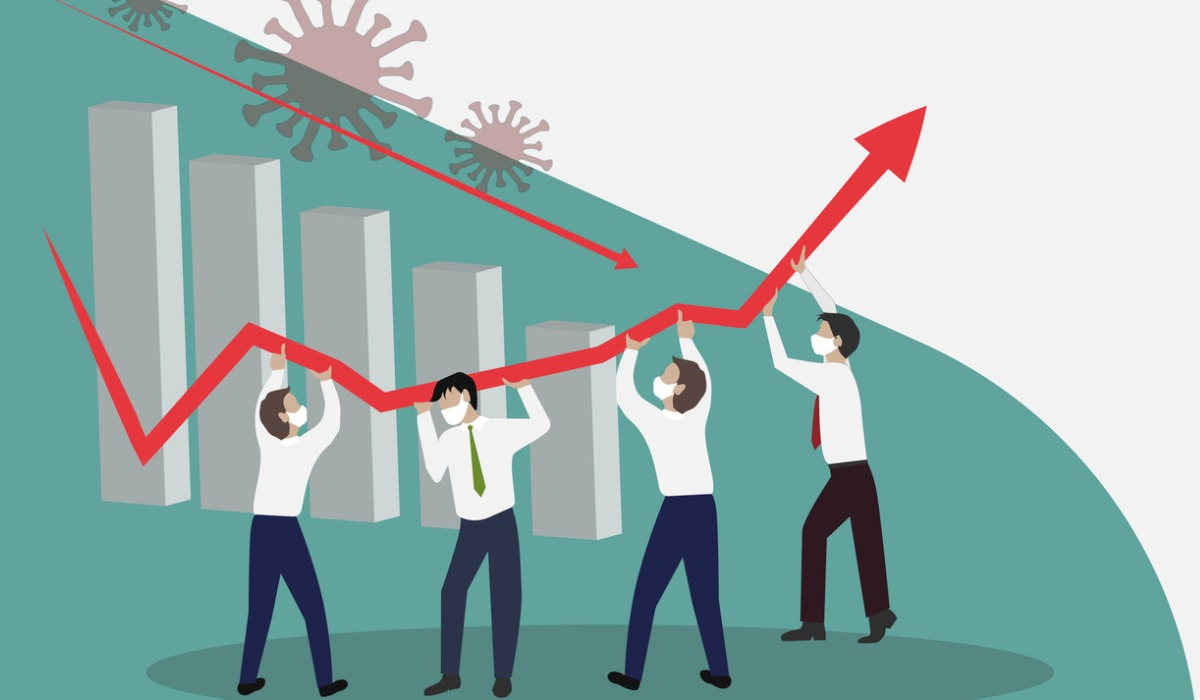 Economic growth is a rise in the production of products and services. Economic growth can be calculated by increasing gross domestic product (GDP) or gross national product (GNP). As the economy grows, this will support our economic recovery, and it can also help to boost Malaysia's GDP and the living standards of Malaysian citizens.The following are the factors driving economic growth.
(1)Increase Employment Rate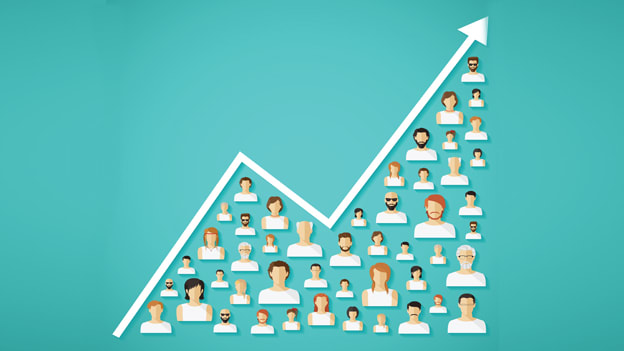 If the employment rate is high, it will lead to a rise in the buying power of the consumer and the average level of disposable income. When the consumer purchasing power is high, it will cause an increase in the demand for goods and services. Besides, this also leads to an increase in the economy and national GDP. As there are more than 907,065 SMEs in Malaysia, this allows them to create more employment opportunities for Malaysians. The employment rate is a significant influence of national economic and social growth.
(2)Increase Productivity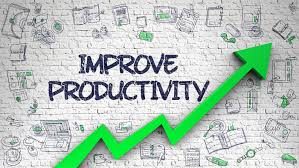 If productivity increases, this would improve production for the firm. When the business has a higher level of inventory, that means that they can sell more and make more money. This may make the economy expand faster and recover faster. So, actively incorporating digital innovations is an important way to improve productivity and organisational efficiency. Simplifying corporate procedures and upgrading current goods and services will effectively minimize business operating costs and increase work performance.
(3)Increase consumer spending and demand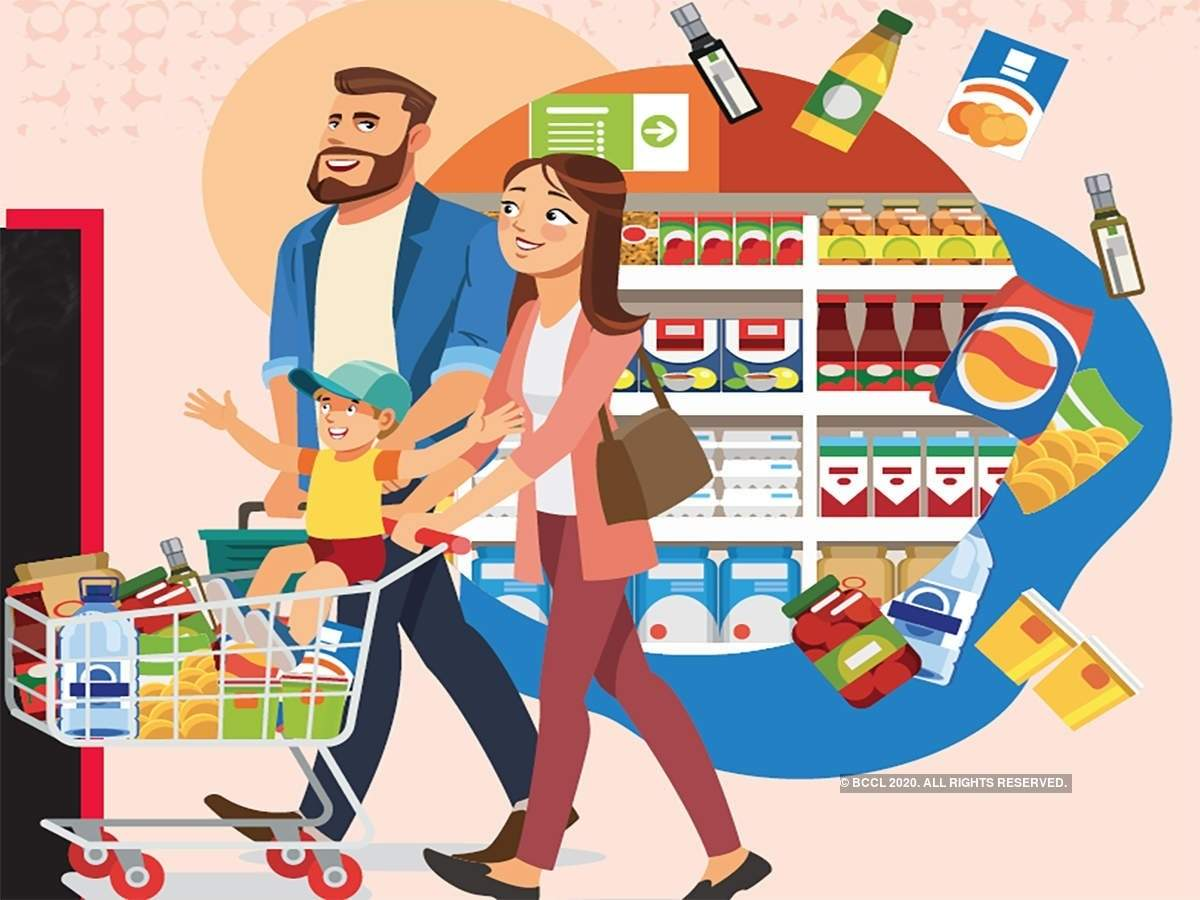 When consumer demand increases, this can lead to a rise in customer buying intentions. When consumer sales rise, this would be directly related to the company's revenues and economic growth. In addition, as demand increases, this will result in businesses supplying more supply to consumers, which will then help to raise employment rates and provide more job opportunities. When customer demand grows, inventory control is one of the challenges that manufacturers will face at the same time. In traditional inventory management, warehouses are managed independently, and real-time inventory data is difficult to share. It would be more difficult for firms to control their inventory under this business model.In order to maximise inventory, those businesses typically tend to buy a large variety of products, avoiding insufficient merchandise. However, this will potentially lead to product backlogs and useless inventory to take over corporate liquidity.Traditional management is very poor in productivity. So, if you intend to work efficiently and quickly with customer needs? To monitor your inventory at any time, you can use online inventory management. Be sure to select a system that has a notification feature when selecting a system. As soon as the inventory is insufficient, it will notify you. It will allow you to manage your company effectively to ensure that all orders will be handled smoothly.
How can small and medium-sized enterprises (SMEs) stand out in the age of economic recovery?
The Malaysian government has a series of recovery plans to help local businesses and SMEs. Therefore, it is now necessary for SMEs to help each other to improve economic recovery. Here is what SMEs can do to promote economic recovery.
(1)Collaboration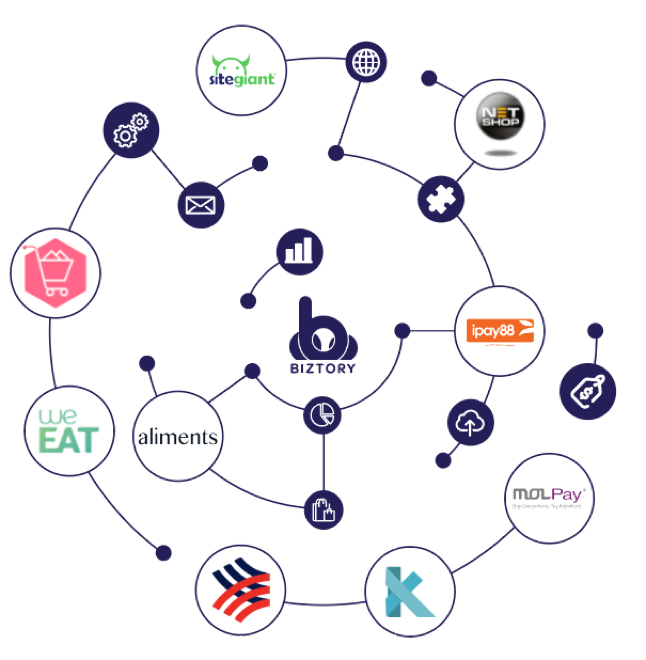 Collaboration is a valuable business strategy for businesses, regardless of scale or market. It typically applies to organisations collaborating to solve challenges and accomplish goals because "many hands make light work". With this here an example, Biztory has partnered with Easy Store, which will assist the Easy Store's merchants with the automated accounting process to simplify their sales. By integrating the efforts and expertise of these two organisations, the members of both groups would be able to grow and develop more, as well as to boost competition at varying scales. This also allows the company's sellers or buyers to increase mutual awareness. This can help achieve a win-win situation. To learn more about Biztory's business partnership, click here https://biztory.com.my/be-our-partner-2/.
(2)Improve the Competitiveness of Local Businesses

SMEs would further help local producers and buy more local merchandise. This will assist the economic development of Malaysia and maintain funds locally. Since small business support will help boost the economy and enhance the local market's competitiveness. As the competition of local enterprises is strong, so the market share of foreign firms in Malaysia will increase. This can help the Malaysian economy to develop in a higher direction and recover faster.
(3)Business Education Assistance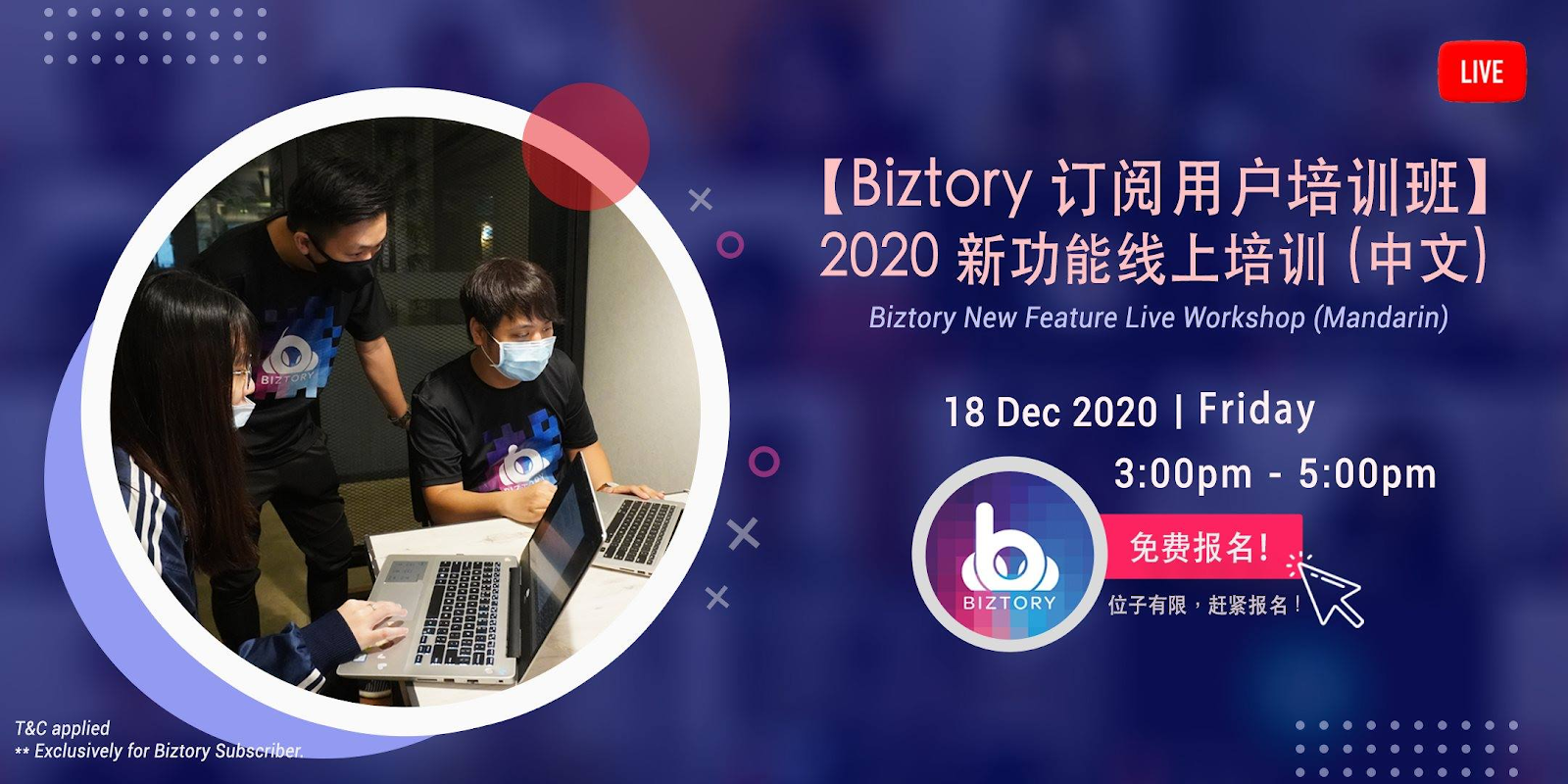 "Give a fish to a man, and he'll eat for a day. Teach a man to fish, and he'll eat for a lifetime." So, small and medium-sized enterprises should exchange and share their knowledge with each other and help each other enhance their understanding and improve their revenue. When enterprises are making improvements, this will help the economy to rebound. Bring in a past event where Biztory had organized a new feature live workshop to explore and educate entrepreneurs or individuals about all the Biztory new features in the last December 2020. This can make people learn and understand more about us. In addition, Biztory will hold a series of workshops starting from 27/1/2021, this series of workshops would explore many business knowledge or trends that people have been paying attention to. These new information will make you better. Please look forward to attending our workshops.
(4)Staff rotation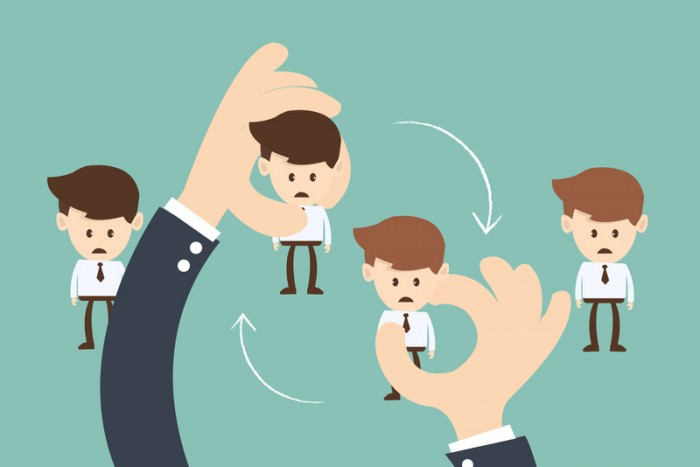 An employee and an individual also have to help the business get more revenue and the economy recover. Employee rotation is a method of moving workers in a company between positions. Such rotations are usually lateral, which means that they can rotate to provide more thoughts to other departments to help them. These are usually temporary as well, and for a period of time, individuals can return to their original positions. This is a method used to boost the understanding and motivation of staff. This may offer the corporation some new ideas, or it may provide a clearer general view of the enterprise overall.
It's time to make some changes!
Once again, after seeing the effects of this pandemic, we have recognised the significant role of small and medium-sized enterprises in the Malaysian economy. Many businesses are exploring how to adapt the recent changes to keep them stable for the long term. Biztory is also one of the small and medium-sized enterprises, so we also have a significant responsibility to help the economic crisis. In these tough days, as small and medium-sized companies, we need to work together to create a prosperous future for Malaysia.
What is Biztory?
Biztory is a cloud accounting software that is specifically tailored for small to medium-sized businesses to help them run their business efficiently. Via Biztory, you can track the company's financial and efficiency at any time and anywhere. At the same time, our team is continually improving to ensure that customers can enjoy the safest and most trusted online protection system.We hope that our clients will be able to handle their financial management of the business effectively and easily. This is a software that can be conveniently controlled by users who are not good at computing operations.

How can we help you solve the problem above?
As an accounting business digital system, Biztory offers automatic tracking management, inventory management, and many other features to help you optimise the cash flow and accounting management processes and offer straightforward and intuitive financial reporting.

Purchase and Invoice
According to your purchase records, our "purchase and expense report" allows you to understand where your company spends most on buying materials and expenses, helps you control your expenses, and better understands where you should spend your money. At the same time, you can use Biztory to issue invoices easily, and you can create and deliver invoices online within five minutes. Besides, Biztory also has provided you with a dashboard, you can browse and recognise your sales metric in a glance. You will be able to know the actual profits, sales results and accounts receivable at the same time. We also provide your sales summary report to help you find your top SKUs and services. By digitising your ordering and sales processes, you can easily improve the efficiency of your company activities and save more time.

Inventory Management
It plays a crucial role in the entire supply chain of the organisation. The conventional inventory management approach is simple, but relies only on manual tracking, which is not only time consuming and troubling. If it is serious, it will cause tremendous losses to the company. Now, you can just use Biztory to solve this issue. The inventory management feature of Biztory helps you to properly control and monitor your inventory adjustments at any time, anywhere, and can be detected in the distribution of stock and inventory items to your customers. The most significant feature is that the inventory control function of Biztory also has a notification function. If the inventory is insufficient, it will have a notification so that you can pay more attention to hot items to ensure that there is no shortage.

Tax Estimation Biztory accounting software is a cloud accounting software with a tax calculation feature that can ensure that consumers measure their taxes accurately. The tax calculator helps you to grasp and inform yourself about the current tax condition before applying CP204. Many small and medium-sized businesses measure their taxes on the basis of expectations and erroneous facts, which can result in a fine of between RM200 and RM20,000 or imprisonment six months or both. It will provide solutions to your tax issues with a tax calculator. Some businesses may also use traditional accounting approaches, that is, employing accountants to manage taxation, which is a long-term cost. However, users using Biztory can enjoy the tax calculator at no additional charge. You can use the tax calculator by signing in your Biztory user account.
Now, Biztory is still constantly searching for potential from all over the world to join our team. If you would like to help other businesses digitally transform, please visit our related website for enquiries. You should visit our website for more details: https://biztory.com.my/career/
Lastly, if you are interested in automated cloud accounting software, you can consider the 30-day free trial edition of Biztory software. This software is perfect for any employer because they can monitor their revenue at any time and anywhere. In addition, during this MCO 2.0 period, please make sure that everybody is safe. Don't "ke sana ke sini", just stay home. Find out more about Biztory Facebook, Instagram and Youtube to get to know more about Biztory's 30 days Free Trial.