Simplify Business Accounting For SMEs
Biztory is a full-set accounting system that helps you to issue the invoice, collect a payment, and update tax situation hassle-free.
Manage Your Quotation & Invoice
While you focus on getting more sales.
Whether you are on-the-go or need to send out the invoice ASAP, you can get it done within a click.
Manage Your Cash Flow
Understand your business performance.
Biztory allows you to not only track sales and expenses, but also overdue business accounts that you can act on immediately.
Manage your Inventory
From your purchase expenses to your current stock count.
Understand your business expenses and manage your stock level. You can also issue purchases invoices directly from Biztory to your suppliers.
Simplify Your Accounting & Taxes
Generate key financial reports hassle-free.
Generate your key financial reports such as Profit & Loss, Balance Sheet, Statement of Account for simplified accounting. We have recently launched a Tax Estimator which helps you estimate total tax payable. 
Our Small Business Accounting Software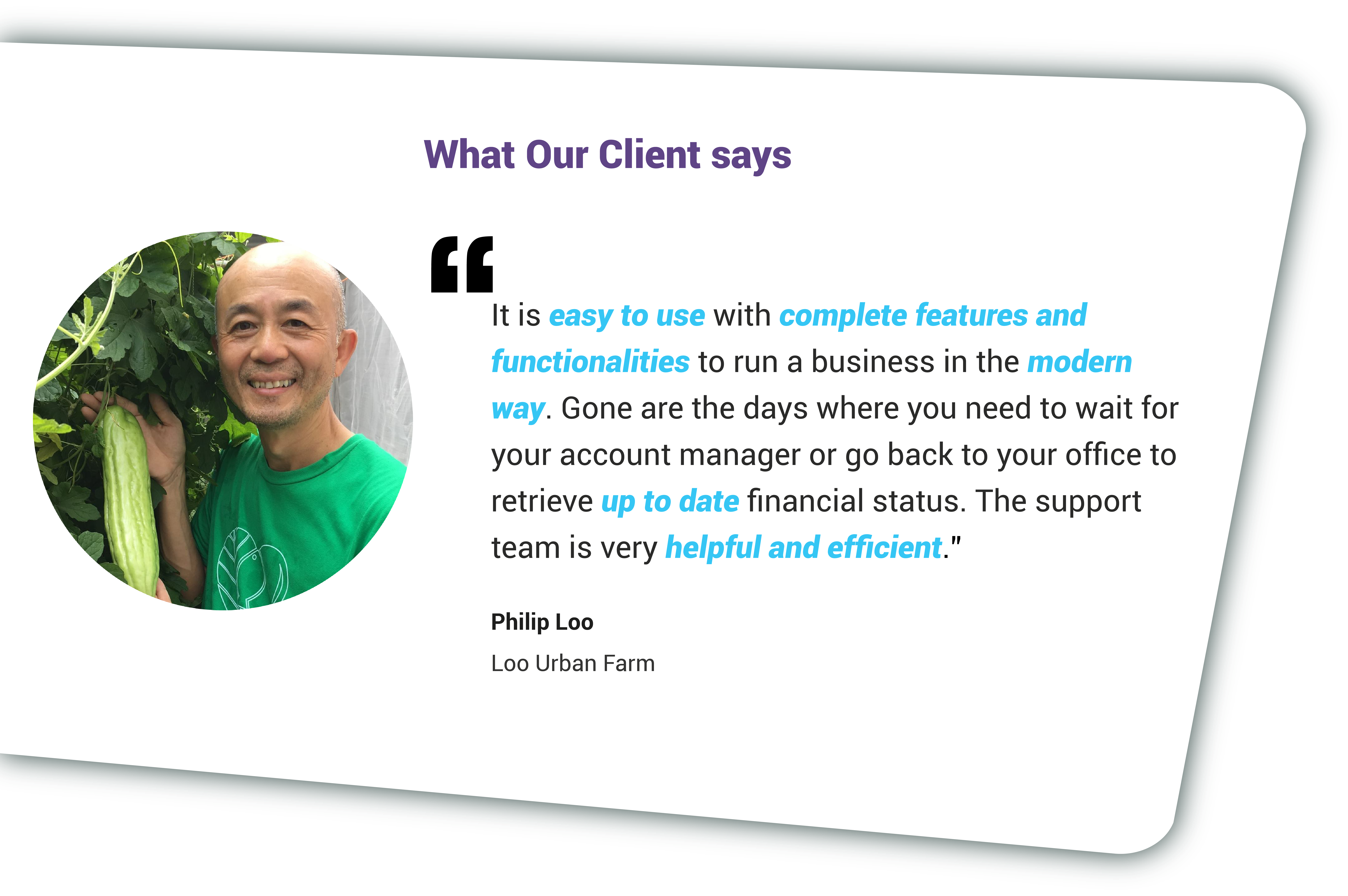 See how Biztory SME accounting software can help you in these areas
Still got questions? We got your answer!
Is Biztory cloud accounting suitable for my business?
Biztory is a cloud accounting software that suitable for most SMEs such as trading, distributors, service company, beauty, IT, and design company, freelancer and even internet seller. Biztory designed to cater to people who are not tech-savvy, as everything is designed in the simplest form for all to use.
Can I know more about Biztory's pricing and plan?
Biztory's plan starts from RM390/ year and We charged by yearly subscription based.
To know about more info, please visit Our plan
Biztory may help you observe business metrics and cash flow anytime, as long as there is access to the internet connection. Besides, Biztory allows you to not only note down their invoices, purchases, and expenses but it also allows you to do their monthly bank reconciliation with our software.
Do I need to backup the data every day?
Your data will backup daily. All of your data are backed up and stored in a firewall-protected server to keep it free from vulnerable hackers and virus attacks.
Besides Biztory's customer support, we also provide online demo sessions and offline one to one consultation session in order to provide you a great experience with Biztory.