Nowadays, many SMEs are beginning to conduct their business online via multiple E-commerce platforms, for instance, Shopee, Lazada, and others. While it is often possible to only emphasize business sales, in the meantime, underestimates the importance of managing finances and cash flow. Most businesses already transform their business online. However, when they begin to manage their accounting process, they still have to enter the bills and invoices one by one or type them into an Excel spreadsheet manually. It makes the process troublesome and even more painful while it comes to manage to account!
Boss, let's share with you some facts. While you are expanding your business scales, if you just rely on Excel to manage your business accounting process, as a result, the data scattered in multiple archives has become outdated, and there have even been conflicts in the digital calculation format! This will affect either you or your employees to spend more time verifying data, which will result in less productivity and become an investment that does not pay off!
Problems often faced by SMEs while applying the traditional accounting model
(1) High Labor Costs
Accounting is a troublesome and repetitive one-to-one input and processing mode, one-to-one manual input by employees will increase error rate and collapse department structure, then the same mistake happens over and over again, make financial problems even more challenging to deal with! If the worst comes to worst, may lead to problems in the assessment of corporate tax returns.
(2) Low Efficiency of Information Processing
Traditional methods such as Excel billing or traditional offline accounting systems, there are certain restrictions. The business owner cannot log in to the system whenever they want to track or check financial processes through portable electronic devices such as smartphones, tablets, and others. They have to go back to the offices and open certain computers then only can do their works. Therefore, this also reflects that the traditional methods cannot cooperate with the Work-from-Home trends due to the epidemic, and provides real-time support for business work unless employees move the entire desktop computer back to their home. Well, how is it possible?!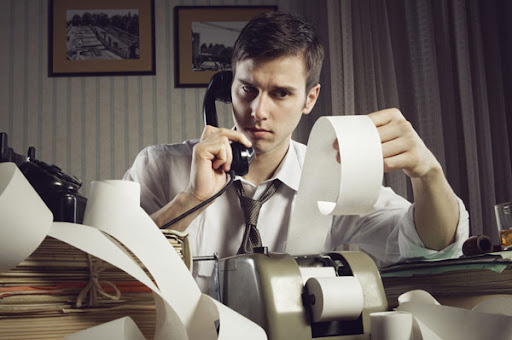 (3) Traditional Mode System Is Inflexible
Traditional accounting systems are usually more suitable for accountants with accounting experience to operate, simple traditional accounting processing mode will also rely on manual analysis and display of data, unable to fulfill management's multi-dimensional reporting requirements in real-time, lack of financial foresight and alert functions. It requires manpower to set up reports that are more suitable for company development for the purpose of analysis and evaluation.
Companies should invest in a system that brings high efficiency to the company
The concept of investment can only be invested in a business project is already outdated, it was completely wrong thinking! Your business also needs a highly efficient investment to save you time and effort, and emphasize business sales development. Therefore, you not only need to invest in transforming your online sales platform, but you also need a one-stop cloud accounting software to assist you to manage your cash flow, generate invoices, record purchase orders, and expenses, and generates reports automatedly.
Let's introduce to you, what is Cloud Accounting Software all about?
Cloud accounting software, can also be known as "online accounting", which means that you can process your accounts by entering the online accounting system through Wifi Online. The process of accounting and bookkeeping can be performed online, rather than limited to only rely on one specific computer.
After data integration through the cloud, your accounting team will extract and organizes information from the cloud to generate accounting statements and reports. Another department not only can gather accounting information from the cloud anytime and anywhere but also track each financial process in real-time through the online accounting system. At the same time, monitor inventory level, cash flow, other necessary financial information.
As a business owner, if you want to understand the report in a short period of time, you can also directly log in to the account of the accounting system to observe the business status. At the same time, this will not affect your employees in generating invoices and adding or inspecting inventory stocks at the same time. Regardless of where you are, especially in the midst of this pandemic and everyone are working from home, boss and employees also allow to work together on the same system. Bookkeepers and chartered accountants will no longer need to undergo the difficulty of importing data files from the client into their systems.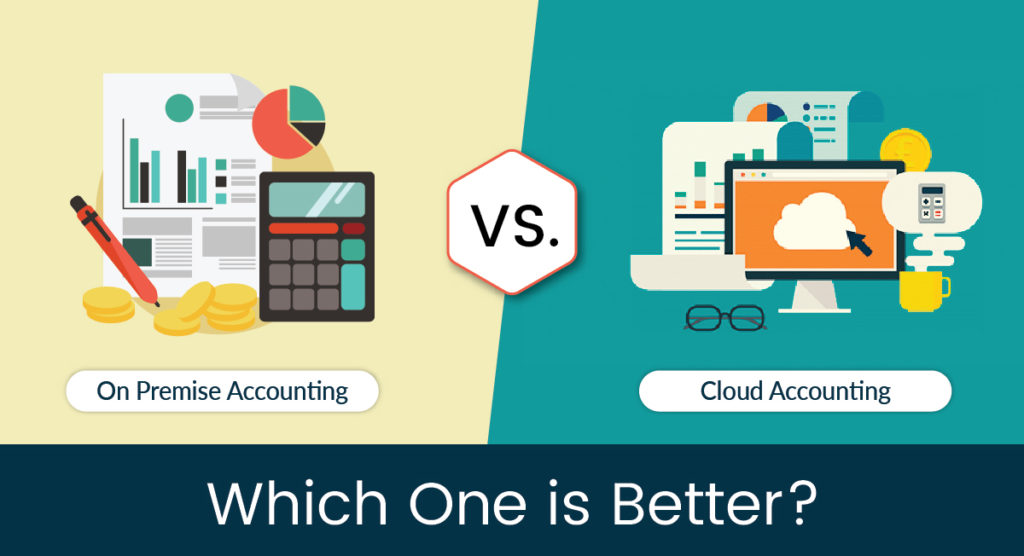 So, what is the difference between cloud accounting and traditional accounting?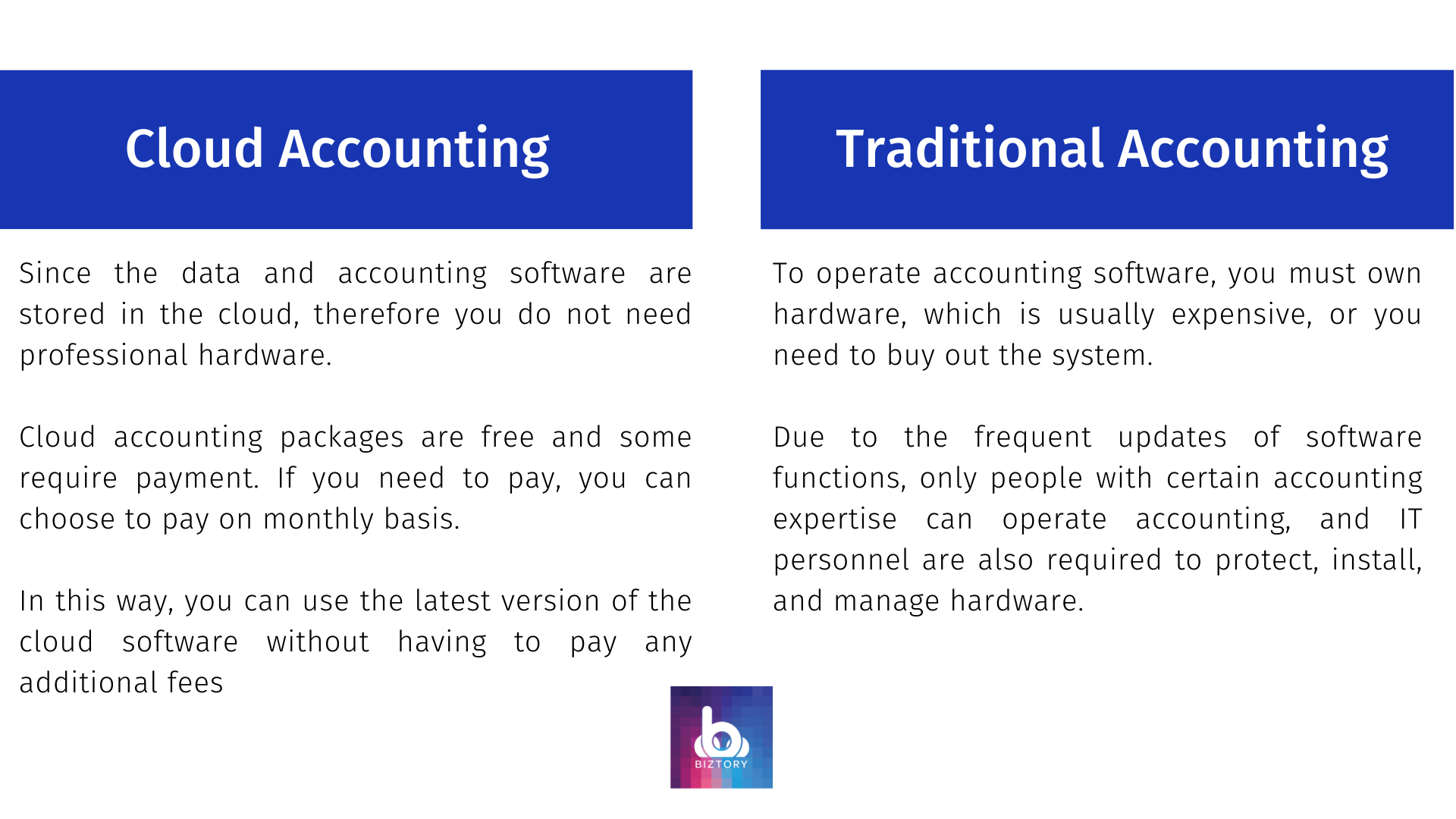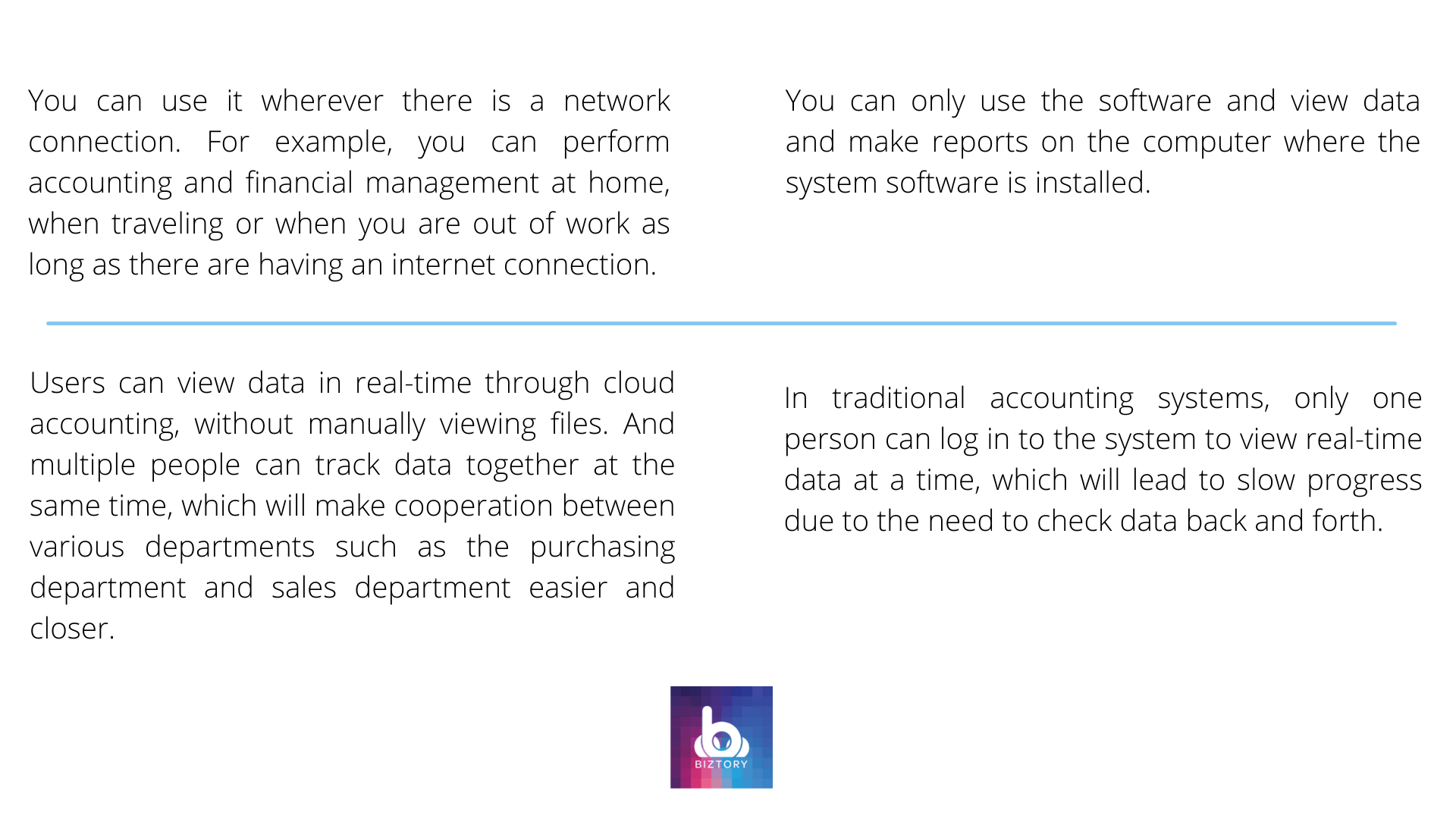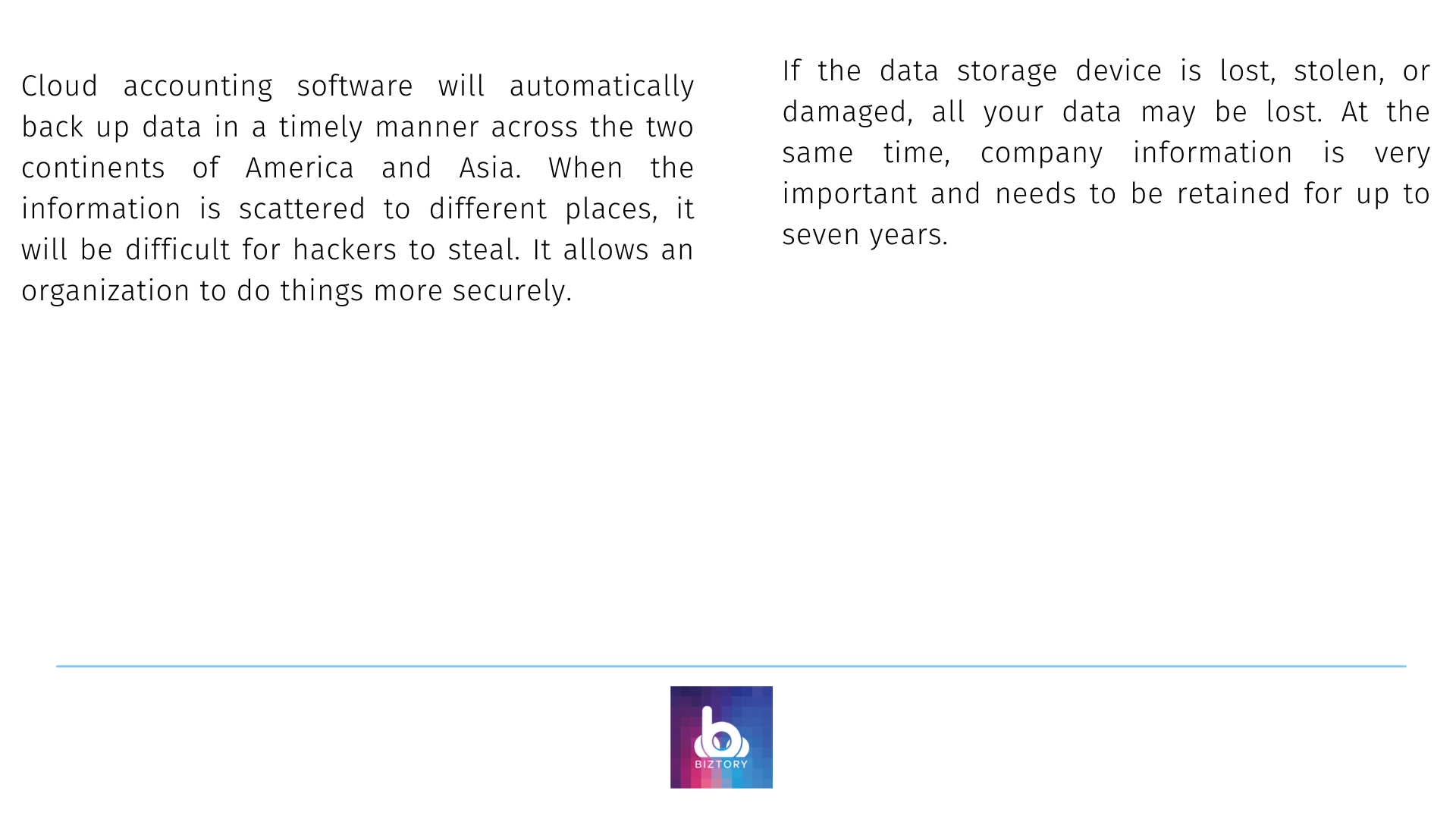 Biztory Cloud Accounting Software is an efficient financial solution suitable for SMEs.
(1) Provide an invoice software system that complies with the rules of the tax company
A suitable cloud accounting software needs to have a system that conforms to the country's legal system. Accounting will involve issues such as invoices and taxes. A good cloud accounting software not only needs to be user-friendly and has a simple interface, but it also needs to be suitable for the country's current legal system and make sure it didn't violate any laws and regulations. Therefore, foreign software are not necessarily the best choice, because foreign cloud accounting software will more or less deviate from our country's legal system.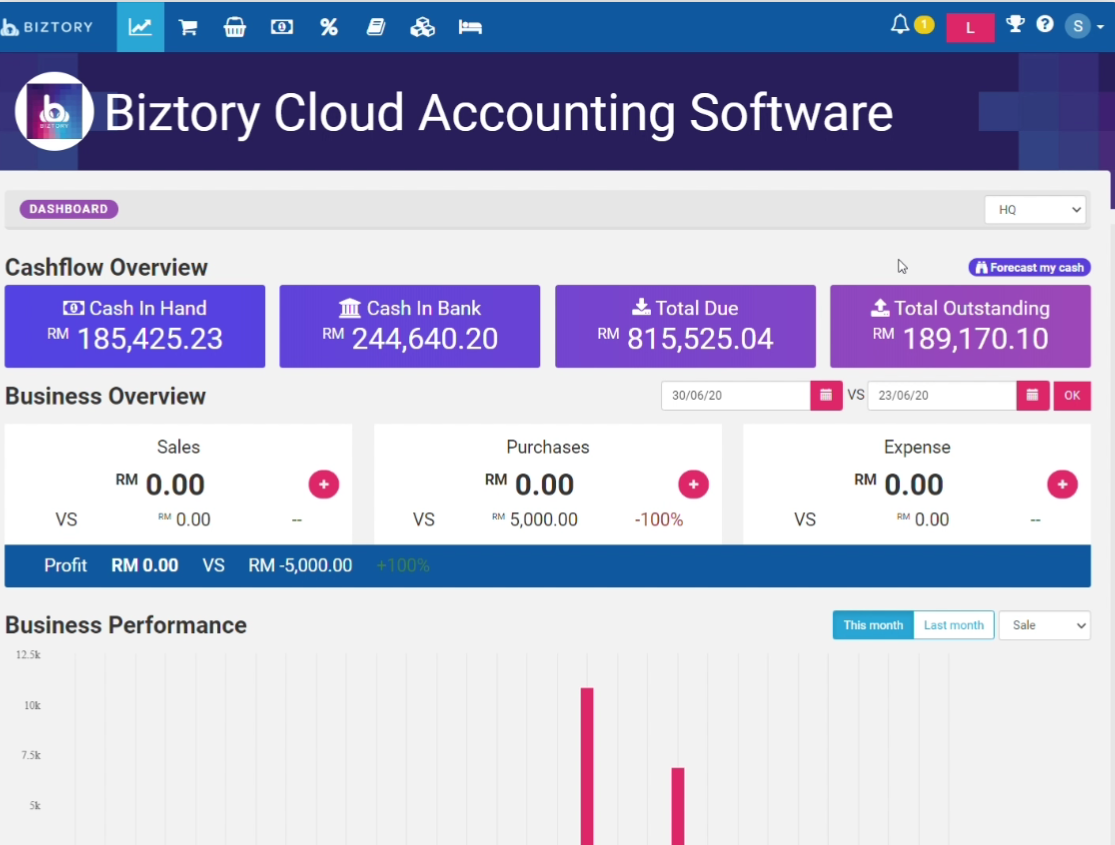 (2) Keep on track for cash flow status
It is no longer necessary to estimate and calculate current cash flow inflows and outflows daily. You only need to use the cloud accounting system to help you keep a close eye on your company's cash flow. Why? Because Biztory Cloud Accounting Software is having Biztory Interactive Dashboard. You also allow to keep track of the company's financial and performance reports, for instance, the four major figures while running a business, they are sales performance, expenses, tax estimator. You can view the entire business performance on the dashboard of the software, track cash outflows and cash inflows at the same time, and make a rough cash flow forecast.
(3) Real-time tracking of inventory status
Cloud accounting software also helps you pay attention to the inventory status, and no longer need to go to the inventory warehouse to count the stocks physically. Inventory system also provides real-time inventory updates, track and update the daily stock quantity. Inform you of insufficient stock in real-time. Pay attention to details for the hot-selling products to avoid shortage problems.
(4) Clear and reliable accounting process
Biztory Cloud Accounting Software has the ability to effectively evaluate your financial bills, generate reasonable conclusions and wise estimates. At the same time, Biztory's user-friendly interface and functional operations make it easy for business owners and employees to understand, operate, and track accounting and finance even though without an accounting background.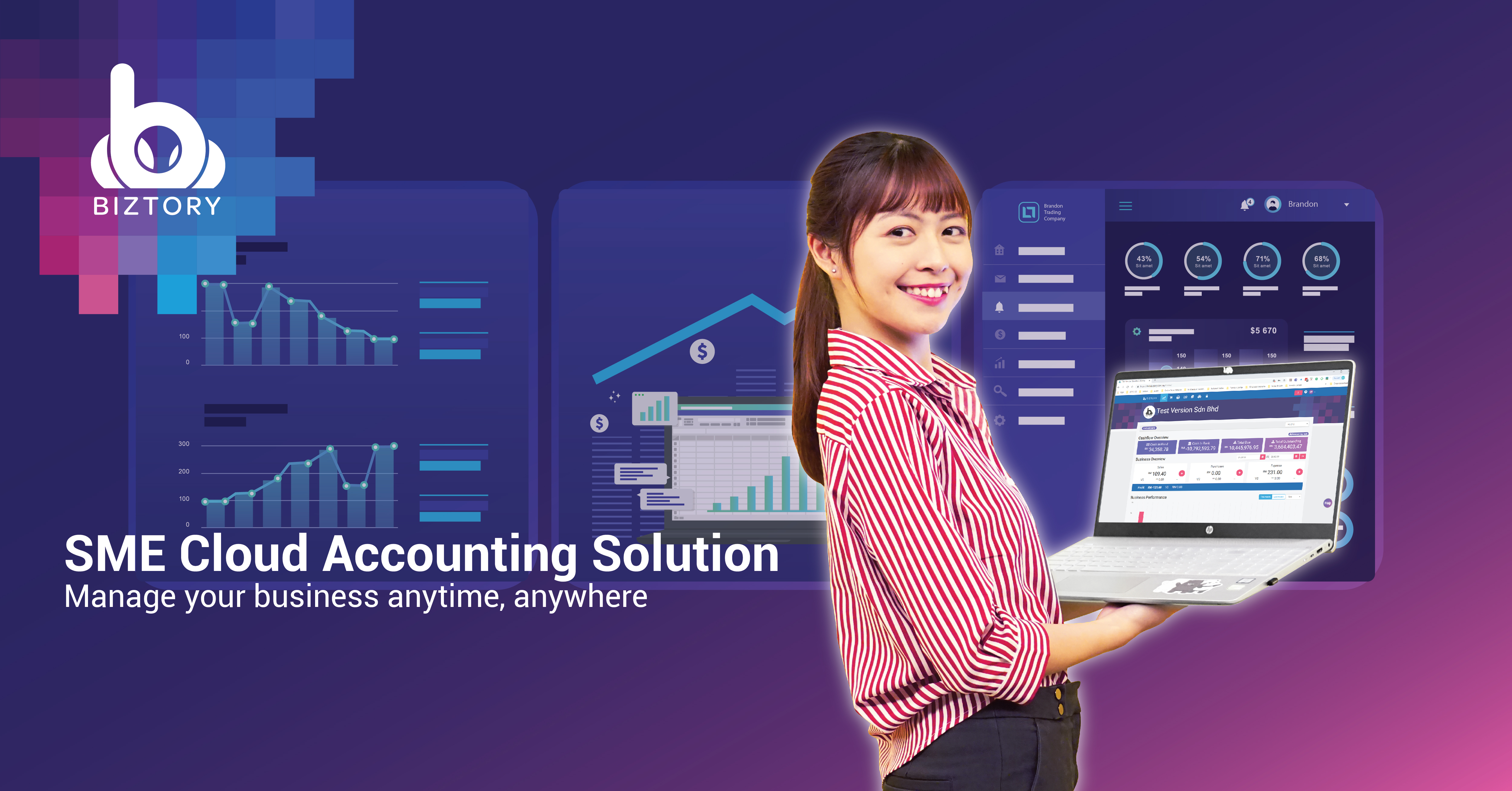 (5) Powerful analysis support
Nowadays, data is KING! To run a business successfully, you must understand cash flow, financial status, etc., through the cloud accounting software and the regular bookkeeping of your employees, this will greatly integrate all the data and information of the business through systematization, sales target, purchase cost record, inventory quantity and customer data for integrated analysis. When generating reports, it provides complete data analysis support for the decision-making process.
With the cloud accounting software, you can see the financial data based on your needs, without relying on outsourcing accounting or urging the accounting department to send out the report while you want to see it. At the same time, observe the situation of your company more quickly. The software interactive dashboard is all you need to thoroughly manage your cash flow, expenses, overdue bills, etc.
Biztory has also been committed to bringing the latest trends to SMEs through stable application development and integration procedures. Biztory also strives to provide users with sales targets and product sales reports, so that our users can understand which products are the most popular, to get to know the customers better. We strive to provide you with the best assistance tools for managing your business accounting process with ease! Let Biztory join you on the journey of transformation for your business! #KamiSamaSupportBiz